ERYT 200, RYT 500, YACEP, and Reiki Master
Have questions? Send Michele an e-mail or call the studio at (609) 654-9400.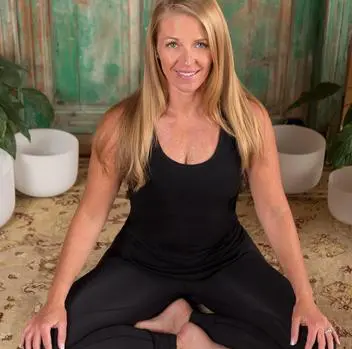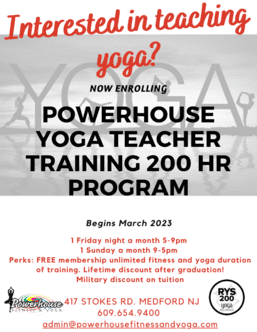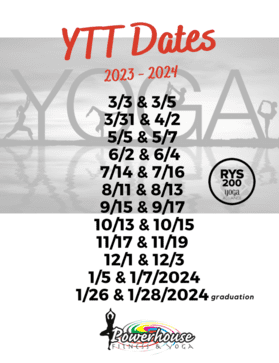 Lead Instructor: Stacey Reeves
ERYT 200, RYT 500, and YACEP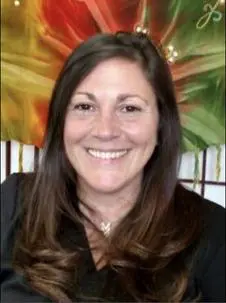 Lead Instructor: Donna Sand
ERYT 200, ERYT 500, and YACEP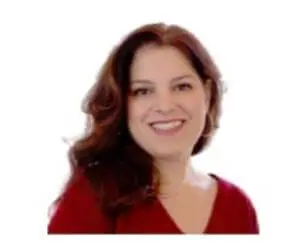 Powerhouse Fitness and Yoga proudly presents an amazing journey
Explore the teachings of this ancient practice and discover its benefits. Deepen your practice or prepare yourself to lead others.
Yoga has been a part of life for all of our YTT instructors. It came to some of us gradually, while some of us just lit up with the teachings instantly, and some of us were raised in the traditions. We love sharing the way these teachings have enriched our lives. Thank you for considering us as a part of your journey.
Do you love yoga? Would you like to learn more about this "exercise" class that has made such a difference in your mindset?
Do you imagine yourself sharing these learnings with others?
Powerhouse's YTT (Yoga Teacher Training) can help you delve deeper into these ancient teachings.
We will give you the tools to integrate them into your life and to lead others on this path of lifelong enrichment.
Yoga Teacher Training Requirements
The Course of the Study Includes:
Techniques, Training, and Practice
This category includes Asana and Alignment, Sanskrit, Pranayama, Mantra, Chanting, and Meditation.
This category includes Teaching Methodologies, Professional Development, Practicum, Qualities of a Teacher, Learning Styles, and Special Populations, business of yoga, practicum, and methodology.
This category includes Human Physical and Energy Anatomy, Physiology, and biomechanics.
This category includes the history of yoga, philosophies such as Bhagavad Gita and Yoga Sutras, Kleishas, Koshas, Gunas, Karma, and Ethics.
Apprentice Yoga Teachers will be required to practice/teach other apprentice teachers in the company of our instructors for a minimum of 10 hours.
Must attend 15 public classes at Powerhouse Fitness and Yoga during their training to earn a certificate.
$3295 is due by graduation and includes:
*One weekend (Friday evening and Saturday) a month from January through December.
Weekend hours:
Friday: 5:00 PM – 9:00 PM
Saturday: 9:00 AM – 5:00 PM