30 minutes for $50, Buy 8 for $345 and SAVE $55
45 minutes for $60, Buy 8 for $425 and SAVE $55
60 minutes for $75, Buy 10 for $650 and SAVE $100
Michele Rath specializes in scoliosis, diastasis recti, and pelvic floor concerns such as hypo and hypertonicity. She also specializes in working with young athletes on strength, mobility, and agility in all sports.
*Call for pricing.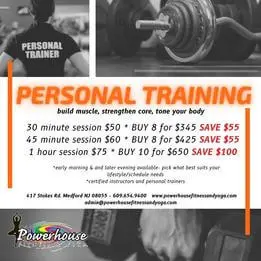 Michele Rath
(Master Trainer)
Michele Rath began her career as an attorney at a large firm in Washington, DC, and later continued her practice serving as General Counsel for a government contracting firm in Northern Virginia. Michele was always active, but she became more in touch with the need to become both physically and spiritually strong after the birth of her two children.
Michele began to train for and participate in triathlons as a way to regain control of her physical strength and well-being after pregnancy, and became particularly fond of Pilates reformer. Michele transitioned from her legal practice to the fitness industry in 2013 when she began teaching group fitness.
Michele is certified or licensed in Zumba, Tabata Bootcamp, Pilates Reformer, Pilates Mat, Barre, Silver and Fit, TRX, and general group fitness, and she is also a certified personal trainer. Michele is also an Usui/Tibetan Reiki Master. Utilizing her diverse fitness knowledge and expertise, she trains an average of 40 clients a week.
After becoming a Registered Yoga Teacher (RYT 200), she is now the Director of the Powerhouse Yoga Teacher Training School.
When not teaching, you can find Michele on her road bike, running the trails of Wharton State Forest, or swimming in the lakes of Medford Lakes. Michele and her husband Peter live in Shamong, NJ with their two children - son Luke and daughter Emersyn and dog Winslow.
Jen Koval has always had a huge interest in fitness, health, and well-being. Ten years ago, while her daughter was in High School, she pursued her Certification in Personal Training. She sincerely wanted to set the right example for her family and help people feel the amazing benefits of exercise. In her free time, Jen likes to hike, power walk, downhill and cross-country ski, kayak, kickbox, do Pilates and yoga, and ride her bike on endless trails. She believes that is the secret to good health, "TO KEEP MOVING!" She is eager to work with each of her clients to ensure they set and reach their fitness goals. Her mantra is...... "YES, YOU CAN....... JUST DO IT!!"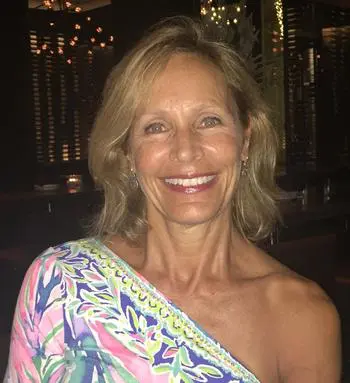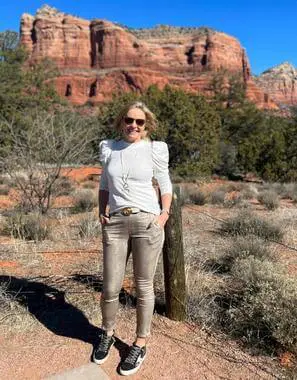 Amy brings her love of fitness and "hardcore" workouts to Powerhouse. She has been practicing and teaching a mixture of group fitness, step aerobics, Kettlebells, cardio sculpting, kickboxing, Mat Pilates, Pilates on the stability ball, group reformer, and yoga for the past 18 years. Throughout her two pregnancies, Amy was able to guide her practice and her students' practice to maintaining core stability, mindfulness, balance, and flexibility. Amy is also involved in the Pinelands Community Education program, where she brings her love of yoga and Pilates practice to students of all levels. Amy holds certifications with Sara City Workout, Balance Body, AAFA, AAI, and Ellie Herman Springboard. Amy holds a Bachelor of Science degree from Syracuse University, where she studied marketing communications and newspaper journalism.
With a unique love for wellness and fitness, Nancy Schuck specializes in teaching Pilates for a more mature age group.