The Destination for a
Balanced Mind and Body
Fitness Classes, Personal Training, Yoga Sessions, and More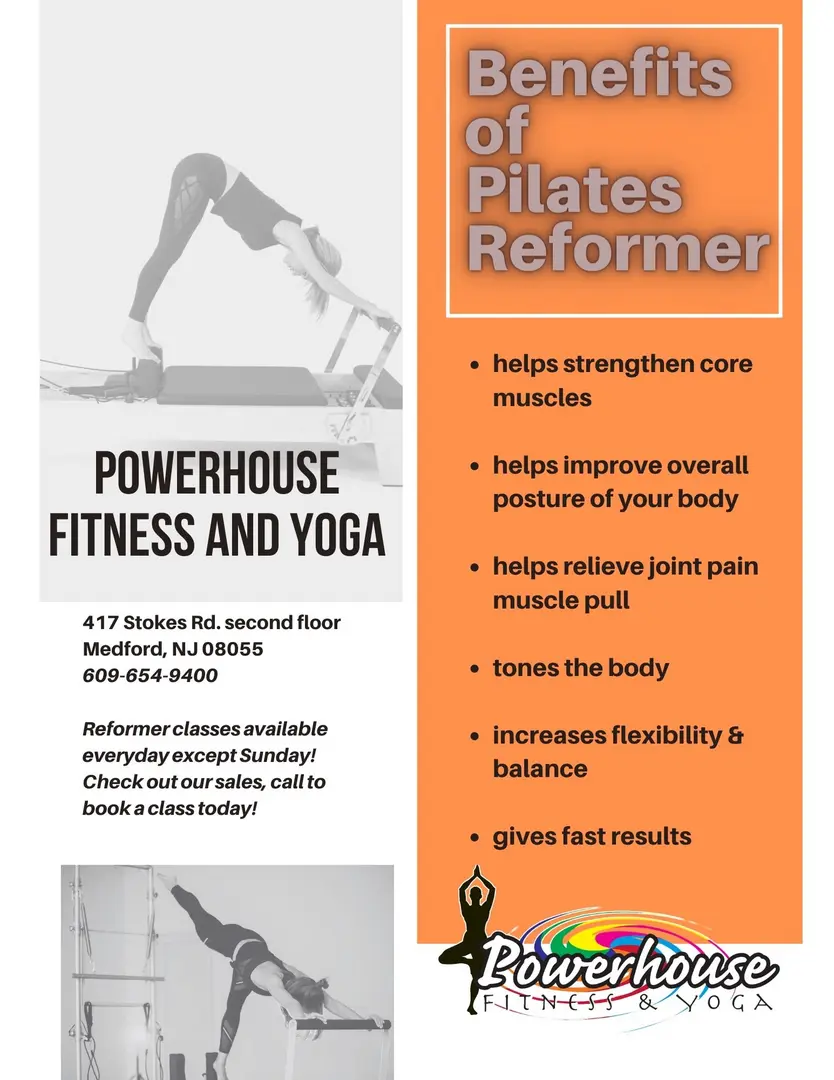 Helping You in Every Step of Your
Fitness Journey
Powerhouse Fitness and Yoga is a welcoming, supportive community of instructors and students who come together to exercise and strengthen their minds, bodies, and souls in a serene and nurturing environment.
Whether your intention is to relax and renew your soul and spirit or to strengthen your body for greater physical wellness, you have a home here. Powerhouse offers a variety of yoga classes for all levels and multiple workshops, such as Reiki Healing, Yoga Nidra, Restorative Yoga, and Yoga with Crystal Bowls.
We have a robust schedule of Mat Pilates, Reformer, and full gym classes, as well as Barre classes to strengthen, lengthen, and tone.
For those looking for something to supplement their Pilates and yoga practice, classes such as Cardio Core, barbell training, PowerFit, Total Body Fitness, Tabata Fit, sports training, and Box & Bells are also offered.
Our intention is to provide a safe, supportive environment where you can exercise your mind, body, and spirit.